In Loving Memory
Robert A. Cohill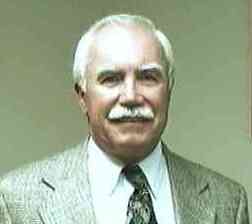 April 27, 1939 - June 24, 2015

Click to view pictures Bob's history, family and friends


Click to check Face Book Page for Bob Cohill

http://www.facebook.com/BobCohill/
Click to view PowerPoint (give it 5-10mins to load)



Robert A. Cohill, died June 24, 2015 of natural causes. He was born April 27, 1939. He is survived by his wife of 51 years, Alicia Cohill.
Mr. Cohill was a graduate of Mt. St. Joe High School and University of Maryland at Baltimore, School of Business. He was a Certified Public Accountant. He was a member of Rolling Road Golf Club for 35 years and was an avid golfer.
Surviving in addition to his wife are his children, Michele Cohill Ulsch, Daniele Cohill Krebs, and Mark A. Cohill, four grandchildren, Ashley Ulsch, Lindsay Ulsch, Nicole Kessler, and Shane Cohill, and three great grandchildren, Madison Erb, Riley Cohill, and Payton Kessler, sisters Jeannie Miller, Mary Helen Horn, Cathy Gallagher, Agnes Martin, Margie Branch, brothers James Cohill, Charles Cohill, Steve Cohill, Benjamin Cohill, and Patrick Cohill, and numerous nephews, nieces, great nephews and nieces, and his dear friends, Mr. Leo Decker and Mr. Lloyd Williams. He was predeceased by his brother, William Cohill.